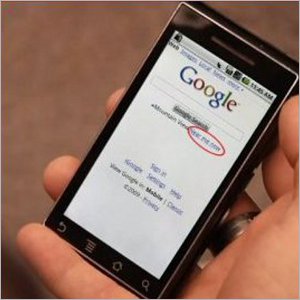 The increasing popularity of smartphones and Internat-enabled feature phones has now started to give serious competition to the traditional sources of entertainment - TV's and newspapers, says a study conducted by online audience and ad measurement platform ViziSense.
The report reveals about 2 crore of the estimated 4.8 mobile internet users in the country have shifted 50 percent of their newspaper and TV time to their mobile phones, and what's being consumed is - entertainment, including all categories of news, travel and sports.
The report further says half of the mobile internet users go online through their phones for almost 3 hours on a daily basis. Primary drivers of mobile internet have been specified as email(99%) and social media(95%).
The report also highlights increasing popularity of mobile e-commerce, with 80 percent of users using their devices for some sort of financial transactions such as paying utility bills, buying products or services.