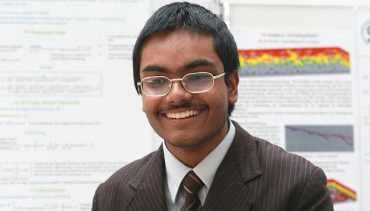 A 16-year-old Indian student from Germany has managed to become the first person to solve a mathematical riddle posed by Sir Isaac Newton more than 350 years ago.
Shouryya Ray, from Dresden, has solved two fundamental particle dynamics theories that had stumped mathematicians for centuries. The Indian-born teen solved the problem while working on a school project. Before the discovery of this theory physicists would have to calculate the results only by using powerful computers.
Mr Ray won a research award for his efforts and has been labelled a genius by the German media, but he put it down to "curiosity and schoolboy naivety".
His family moved to Germany when he was 12 after his engineer father got a job at a technical college.When he was young, his father, began testing his brain by setting him arithmetic problems. He used to study calculus at the age of six.