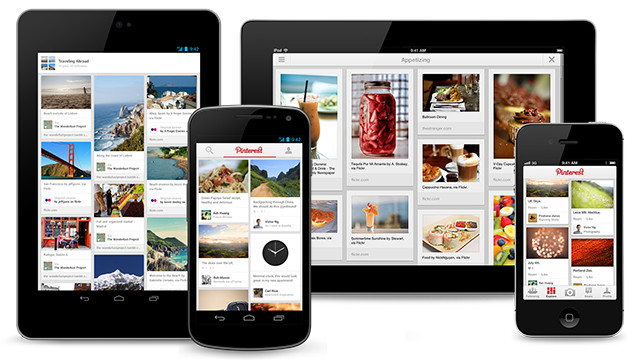 Here's the good news for Pinterest users. After months of waiting Pinterest has finally launched its application for iPad and Android users. The application is introduced after many requests from Android and iPad users. Before this mobile application, the visual bookmarking service was only available for the web and iPhone users. With the increase in demand from the users Pinterest finally introduced its native app.
Users can download these application from Apps.Pinterest.com.
The company says that the iPad owners may have the best Pinterest experience yet. The Pinterest for iPad features new ways to engage with pins, making it easier to swipe the screen, resuming browsing after viewing a board or checking out what others are pinning from their websites.