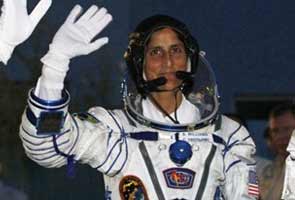 Indian American Sunita Williams wished Indians on the eve of 66th Independence Day.
"I wish India a very Happy Independence Day for 15th August India is a wonderful country and I am very proud to be a part of India," she said in her message.
Sunita Williams was a flight engineer on the station Expedition 32 crew, became commander of Expedition 33 after reaching the space station.
She was selected as an Astronaut candidate by NASA in 1998. She was assigned to the International Space Station as a member of Expedition 14 and then joined Expedition 15. She holds the record of longest spaceflight (195 days ) for female candidates.